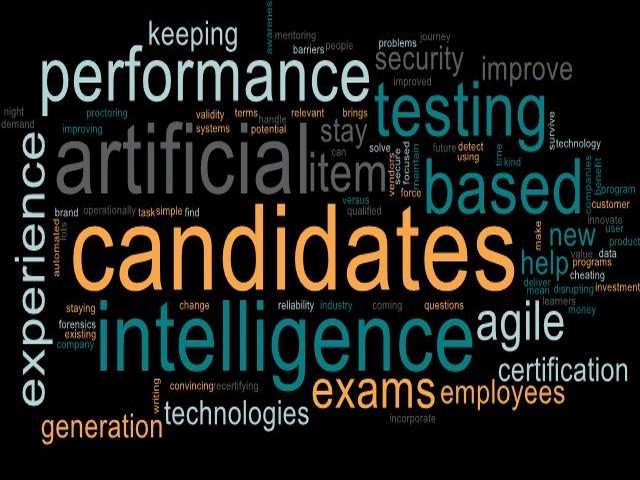 A record number of ITCC member representatives joined together in Orlando, Florida for a full day of sharing, collaborating, and networking with colleagues during the Spring In-Person Member meeting. Each spring, members convene in one location to discuss the latest in IT certification best practices and industry trends. The meeting kicked off with attendees introducing themselves and sharing what they would like to gain from the meeting. Attendees were eager to share their expectations for the meeting and set a positive tone for the day. Key themes on our members' minds are reflected in the word cloud above.

The morning was highlighted with the presentation of the 2019 ITCC Innovation Award winner followed by a lively brainstorming session. ISACA was honored as the 2019 Innovation Award winner for their innovative approach to journey mapping. Sheri Buergey, Senior Manager for Organizational Change, Learning and Development with ISACA, was on hand to accept the award and present the submission to the attendees. The brainstorming session provided the opportunity for members to split into four groups to discuss test delivery environments meetings the needs of the test audience; preventative measures being used against test fraud; challenges in moving from MCQ to performance based testing; and artificial intelligence impacts on exam development.
The afternoon featured an industry panel discussion followed by a founding member panel. The industry panel sparked lively conversation regarding industry trends, business impacts considering the growing emphasis on privacy, and innovative solutions for customers. The founding member panel consisted of representatives from four of the first ITCC members to discuss how the ITCC has evolved and ideas moving forward.
Looking to learn more about the details of the meeting? The presentation and meeting minutes are available for members online. Contact ITCC HQ for more information on becoming a member.