The IT Certification Council is proud to announce our newly elected Vice Chair of the Board, Susan Farago. Susan has gone above and beyond in making impactful contributions to the ITCC and the IT certification industry.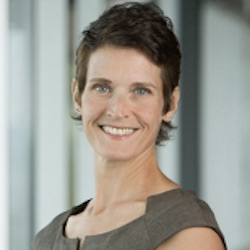 Susan will fill the vacant Vice Chair position for the remainder of the current term, from January 1st 2021 – December 31st, 2021, and will co-lead the council's strategic planning and involvement in the IT certification industry, ensuring every program and project supports our mission to enhance the collective value of certification for the industry, employer and test taker.
Susan has been a central member in her time with ITCC, bringing her more than 25 years of industry experience to our organization. She currently manages the Professional Certification Program for Scaled Agile, Inc. located in Boulder, Colorado. She joined SAI in 2016 to establish a global certification program and to make the Scaled Agile Framework (SAFe®) certifications highly sought-after, respected, and valued across the Agile community. In 2020 SAI certified over 130,000 SAFe professionals, doubling program growth since 2016.
We're confident that Susan's breadth of knowledge and dedication to the industry will continue to be an asset to our organization and serve her well in her new leadership role. Congratulations, Susan!