Knowing how to promote your certification program in new and exciting ways is essential to ensuring its success. We gathered insights from your ITCC member peers about the best ways to promote your program this year and next.
You'll see recommendations for how to build a certification hub and recommendation engine, increase your social media presence, create a communication plan with a newsletter or email campaign, launch an ambassador program and much, much more!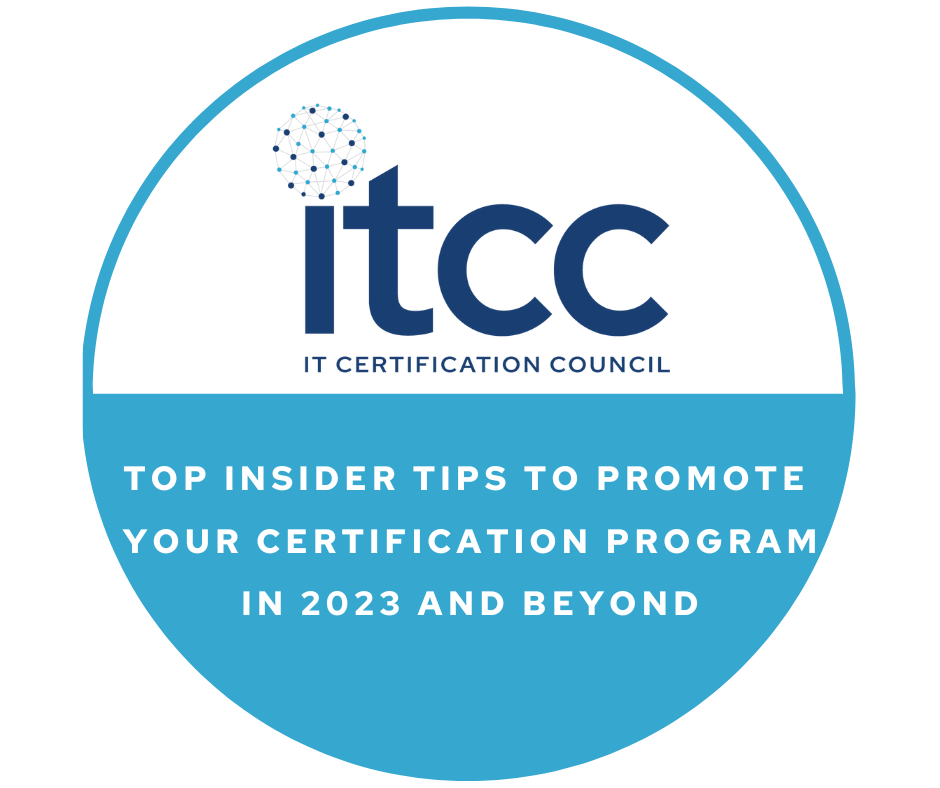 Check out the full guide by logging in to the ITCC Project Library. If you have ideas for additional suggestions to add, share them by emailing info@itcertcouncil.org. Be sure to check out the resource regularly as we plan to update it throughout the year with new suggestions.