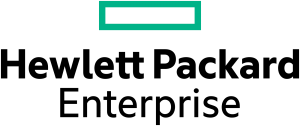 This is the fourth in a series of ITCC member spotlights where member companies respond to a series of IT certification questions. Member companies were asked to respond to the following questions focusing on their area of expertise as a certification issuer or supplier.
What is the primary objective of your certification program?
Our main goal is the validation of candidate skills to sell and deploy our solutions.
Who is your target audience?
We focus on channel partners, but also target HPE customers and internal pre-sales technical audiences.
What do you see as the biggest opportunity for the IT Certifications industry?
Helping executive leadership understand the value of IT certification.
What do you see as the biggest challenge facing the IT Certifications industry?
Keeping certifications current.
How does your IT certification program contribute to your company's overall business?
Our channel partners provide 80% + of our revenue. We enable the partners through our partner program.
What has been the biggest benefit of your ITCC membership?
Collaboration among peers from other member companies.

This is a monthly blog post so please check back next month to learn more about another member company.
Visit https://www.itcertcouncil.org/Membership/Join if you are interested in joining the ITCC or email info@itcertcouncil.org for further information.