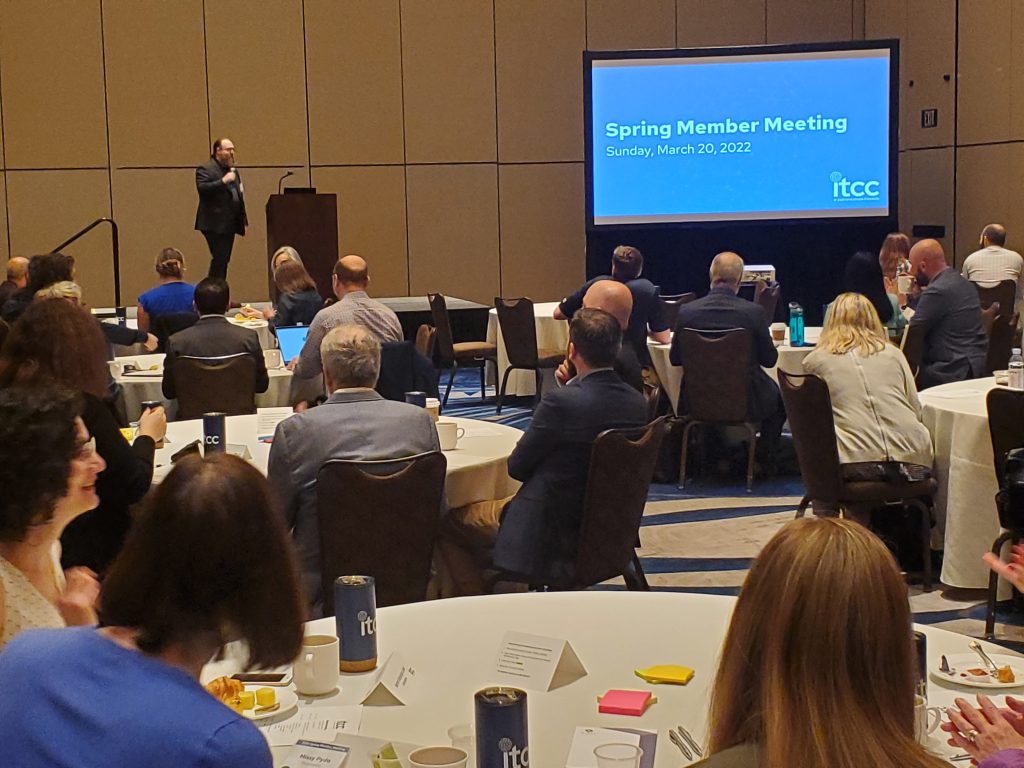 Written by ITCC Marketing Task Force
The ITCC 2022 Spring Member Meeting was a huge success. We were so thrilled to be back together in person, and the ideas that were shared by the membership during the meeting are helping to drive the ITCC's strategic priorities for 2022 and beyond.
Meeting Photos
A huge thank you to Kara Pritchard from the Linux Foundation, who took some fabulous photos during the meeting and shared them all with the membership! You can find meeting photos here.
Meeting Highlights
There were a few big highlights from the member meeting:
Being back together in person!
SAP and Questionmark won the 2022 ITCC Innovation Award
Simon Welham and Megan Gordon presented on the MuleSoft certification program
The Business Problems Workshop generated four main priorities for 2022
All of the video replays and downloads from the meeting can be found on the meeting resources page.
Business Problems Workshop
During the workshop in the afternoon, the membership narrowed down the most pressing challenges faced by the industry today and engaged in conversations and brainstorming sessions around the four main topics:
Diversity, Equity, and Inclusion (DE&I)
Exam Security
How to Move to Skill-Based Testing
Using Emerging Technology to Certify
Strategic Priorities and Outcomes
Since the meeting in March, ITCC leadership and the task forces have been working on a framework for how ITCC can address these four main challenges within the scope of the Strategic Priorities, discuss and determine better practices, and create output for the membership that will provide value by helping members address these issues.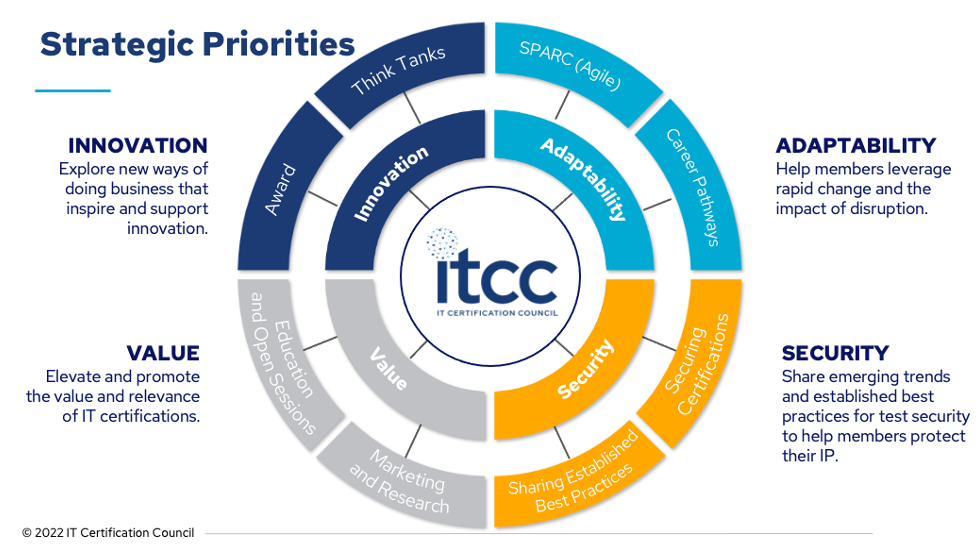 Outcome Discussion at the April Open Session
Join the members-only Open Session on Tuesday, April 26 at 1:00 p.m. Central where the first part of the meeting will outline the four business challenges, including how you can engage and help move the needle forward.
Exam Security Outcomes at the Securing Certifications Meeting
At the Securing Certifications meeting on Thursday, April 28 at 11:00 a.m. Central , the task force will review the security notes from the Business Problems Workshop at the ITCC Spring Member Meeting.
The task force will review the topics and prioritize them based on the following categories of the exam protection process:
Planning
Prevention
Deterrence
Detection and Response