Lessons Learned and the Future of Online Proctoring
Presenters include Bill West, Examity; David Foster, Caveon; Tyler Tu, Adobe.
Thursday, September 17th, 11:00 a.m. – 12:00 p.m Central
During the September Member Meeting, our speakers will review lessons learned and take a look at the future of online proctoring.
Questions to consider in preparation for a great discussion:
For those who've implemented remote proctoring, what could have gone better, what was left out, and what are the benefits?
Based on your experience, what does remote proctoring need to be considered the only solution?
Be ready to share your perspective on security benefits & risk, operational efficiencies or costs, service difference, and candidate satisfaction levels.
Approximately what percentage of the exams you give to candidates are of the traditional fixed-length format, using static multiple-choice questions?
Q&A on Online Proctoring with Bill West
Why is this topic important to the IT certification industry?
Whether by choice or in response to COVID, a significant % of IT programs have implemented online proctoring. They are looking to find enhancements or explore options now that the initial rush to switch is behind them. Many of the rest are considering it. Remote proctoring is here to stay, COVID just accelerated the timeline and the expectation for the increased convenience. It's important to help each other take advantage of its power, mitigate security & service concerns, and use it to bring benefit to candidates.
What key takeaway do you hope attendees learn or implement based on the panel discussion?
Three key takeaways: increased understanding of options & processes to enhance testing programs; better insight into what's now & next to take advantage of, or even to help drive, and; if you only use a traditional fixed-length format, using static multiple-choice questions your program is at risk regardless of delivery method. Takeaways will come from not only from the presentation, but from the membership participation in the discussion.
What's the biggest change for the IT certification industry that this topic is driving? Or should be aware of? Trends?
Remote proctoring is an option candidates will now expect. Programs need to understand there are benefits & risks, similar to test center delivery. The industry needs to understand existing options and how innovation in test design, candidate authentication, and program processes can leverage its tremendous potential to enhance test administration.
Join the Conversation
Join us for this session on Thursday, September 17th at 11:00 a.m. Central. Contact the ITCC HQ for a calendar invite.
About the Speakers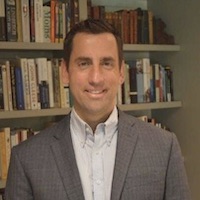 Vice President, Professional Business Development at Examity
Over my 26-year career in assessment I have held market‐facing leadership positions with Pearson VUE, IJCAHPO, BrightLink, and now Examity, where I get to be at the forefront of the migration to online proctoring.
Through my various roles I have had the honor of serving or being part of credentialing programs across markets, geographies, and missions. I have implemented, managed, and grown programs in healthcare, IT, finance, trades, admissions, federal agencies, and many other markets, for administration domestically and globally. I have gotten to know the missions, attributes, and challenges of a wide variety of assessment organizations, including many of those represented in ITCC. I have volunteered with a variety of industry associations, including ICE, ATP, PTC, and CNG. For ICE I have spoken at Exchange, served on the Program Committee, and more recently participated on the branding committee. For ATP I have helped lead the Certification/Licensure division, been the Vice Chair and Chair of the Innovations conference, and served on the board. I am finishing my second term on the board of CNG.
IT credentialing programs are unique in the assessment industry in terms of reach, commitment to innovation, and volume of credentials offered. I believe ITCC plays a critical role in helping IT credentialing programs collaborate to implement best practices, leverage the latest approaches to test design and delivery, and push each other to drive needed innovation. I'm delighted to be a part of ITCC and contribute however I can to the community.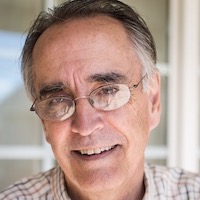 An experimental psychologist and psychometrician, David has spent more than 35 years in the measurementindustry. From 1990-1997, David directed the certification test development efforts at Novell. As part of the the company's pioneering IT certification program, Dave is credited with introducing computerized adaptive testing, simulation-based performance testing, and tests provided in dual languages. Following his tenure with Novell, he co-founded Galton Technologies to provide test development technology and services to certification programs.
In 2003 David co-founded the industry's first test security company, Caveon. Under David's guidance, Caveon has been unwavering in its dedication to promoting validity and fairness in testing, and has created new security tools, analyses, and services to protect its clients' exams.

David has also served on numerous boards and committees in the measurement arena. He is a past President of the Association of Test Publishers (ATP), has served on the Personnel Certification Accreditation Committee and Board of Directors for the American National Standards Institute, and, for several years, participated as a member of guiding council for the International Test Commission. He has also sat on technical advisory boards and committees for various testing programs and companies. In 2002 he founded the Performance Testing Council with the mission of promoting test designs that more closely measure the skills used on the job or in the classroom. David has authored numerous articles for industry publications and scientific journals, as well as a textbook on experimental design. He has contributed several chapters and articles on test security and has presented extensively at industry conferences, both nationally and internationally.
David holds a Ph.D. in Experimental Psychology from Brigham Young University. He completed a post-doctoral fellowship in Psychobiology at Florida State University and has served on the faculties of Brigham Young University, Weber State University, and Western Carolina University. His background in research and innovation inspires him to apply a scientific approach to the problems of testing while mingling a healthy skepticism of current best practices with a scientific approach to new solutions.
This outlook has led David to create and implement a number of innovations during his career, including the first large-scale global use of computerized adaptive testing and the effective use of simulations in tests. In addition, he has pioneered several new technology-based security solutions such as the introduction of online proctoring and improvements to selected-response formats, including the Discrete Option Multiple Choice (DOMC) and SmartItems. And with his colleagues at Caveon, has conducted research supporting their value and use. After 36 years in the testing industry, Dr. Foster has not slowed down, and no doubt has a few more contributions to make.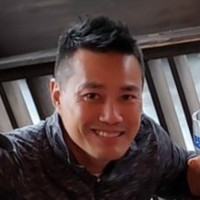 Tyler Tu has 25 years of experience in Education and Certification, and is currently heads the Credential and Accreditation programs at Adobe.
Tyler's career started with Hewlett-Packard back in 1993. As an instructor, he was involved as a subject matter expert and helped build the first HP Certified NetServer certification. Tyler Joined the ExpertOne Certification program in 2002 and held various leadership positions while he was there. He was a part of the HP and Compaq certification integration merger and led the consolidation of multiple delivery and credential management systems to support a portfolio of over 150 certifications. Tyler worked at Western Governors University from 2013-2018 as a Senior Manager, where he ran the departmental exam development operations.
In 2018, Tyler joined the Adobe Certified Expert certification program. Today, Adobe has 36 certifications across three levels with job roles in Business Practitioner, Developer, and Architect. By 2020, the program grew 85% YoY in new certifications awarded, with a 125% increase in exam delivery.
Tyler is an active member of ITCC, ATP, and CEdMA.