Thursday, October 15, 11:00 a.m. – 12:00 p.m. Central
Join us for the October Member Meeting, where Guillermo Ortiz de Zarate, President of Lineup, will discuss the topic of Insights Gained from SME Programs.
Why is this topic important to the IT certification industry? 
With the pace of change of technology products, the need to maintain a healthy item bank depends greatly on the quality of the subject-matter experts available. SME programs keep getting bigger, and with the pandemic and virtual meetings, the need to have a deep bench is even bigger and more critical.
What key takeaway do you hope attendees learn or implement based on your presentation?
We will be sharing the best approaches on SME programs we've seen. 
What's the biggest change for the IT certification industry that this topic is driving? Or should be aware of? Trends?
The pace of change of technology and products make the intersection of the life cycle of the products and the life cycle of the certification to be very short lived. This leaves little room for error and finding the experts on emerging technologies can be elusive and critical for the certification exams.
Join the Conversation
Join us for this session on Thursday, October 15th at 11:00 a.m. Central. Contact the ITCC HQ for a calendar invite. 
About Our Speaker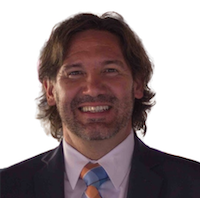 Born and raised in Argentina, Guillermo has 30 years of experience in technology, leading software and information technology teams for multiple companies in many different industries, and in CIO roles for the past 15. Guillermo was relocated to the US by an employer in 1999 and has since resided in the Washington, DC area.
In 2017 Guillermo lead the development and incubation of Lineup® and officially launched the company in April 2019. Lineup® is the only Subject-Matter Management software designed from the ground up to help certification programs find, recruit, assemble, and manage their experts and optimizing the outcome of their teams for the betterment of their exams.