ITCC is committed to supporting you with timely and relevant content to help you lead with confidence.
We know there is a need to be flexible as we look to make adjustments for our candidates with certification program guidelines. These recommendations were created for certification program owners to consider when determining the best strategy to help our business, stakeholders, and candidates move forward in the least disruptive way.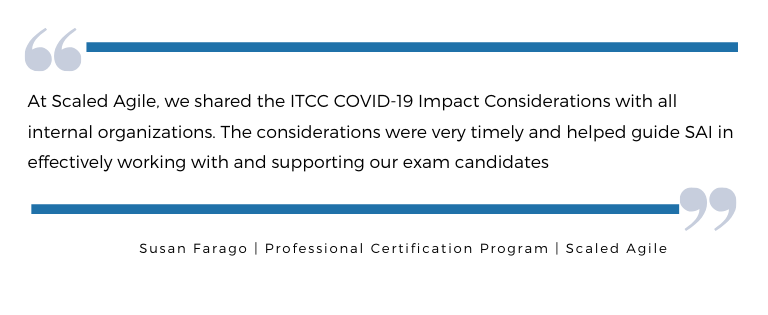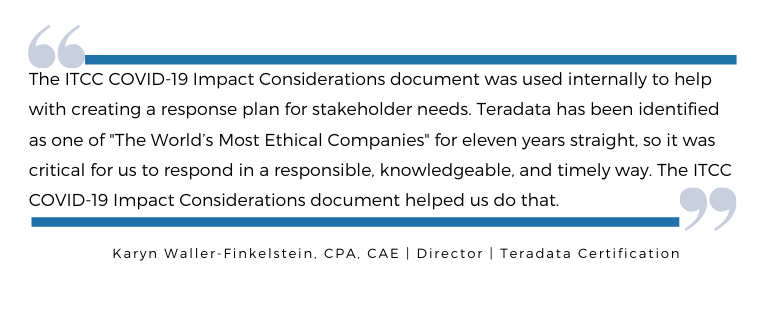 Download your copy of the document.